Writing in COVID quarantine is easy. Writing something worth reading is not. We've all got to stay positive during corona.
While I feel this piece will fall in the latter camp, I'm here. And this now, is here as well.
Present tense.
Due to reasons irrelevant to this discussion, my sister-in-law, on a red-eye back to NYC, couldn't go home to her West Village studio.
Me and Dr J: our single-bathroom apartment in Brooklyn had already been a little tight for us over this past #WFH week. So welcoming another warm body in for what might amount to six weeks of quarantine wasn't going to fly.
Of course we'd help her, though. Family first. Always.
Friday after midnight, with wheels already up, we booked an Airbnb in Vermont in close proximity to Dartmouth Hitchcock Medical Center, the best hospital in the Northeast. (Just in case.)
We packed. Not sure what, really. Did I actually need to bring my dirty laundry? We don't have a washer-dryer in our building and the thought of going to a public laundromat over this past week had been too unbearable to act on. So maybe?
We woke at dawn like soldiers, packed the transport Subaru Forester and left for the mountains of Vermont after a pit stop at JFK to pick up Ka from her flight in from Utah.
There were seven people on her Boeing that should probably seat around a hundo. She had a row to herself. Somehow she acquired an N95 mask and wore it the whole way. (I didn't ask how she procured it or question the ethics of that decision.)
Brooklyn looks dystopian, like something out of a Philip K Dick story right now. It's got the feels of some shock flick that J would never watch for fear of nightmares.
The line to the food co-op was a hundred deep at 7:00am. Wrapped around the corner onto 7th Avenue like an anaconda. People trying their best to stay three feet apart. (But not really.) The doors don't open until 10:30.
The rest of the hood was quiet, though. Except for the occasional B63 bus humming down the street, occasionally farting, and practically empty.
There's something in the air. And not just the coronavirus or natural gas emissions. It feels like a mausoleum. A reckoning. The calm before the storm… sht. It's tough to stay positive during corona.
---
So. What now?
Perhaps we'll come out the other side better. Stronger. Kinder. More open-minded.
Perhaps partisan bickering won't seem so knee-jerk when we all remember our shared humanity. COVID doesn't check your voter registration before lodging itself in your alveolus.
Perhaps this leads to a Biden presidency. Perhaps this is the poetic end to The Trump Experiment that so many wistful dems have been dreaming of alongside sugarplums, gumdrops and universal healthcare. Will this bring the return to decency we've been promised?
Or will we fall right back into our old ways? Benghazi. Fake News. Deep State. Crooked Hilary. Witch Hunt.
Is this the beginning of the end? Act 3: America's Triumphant Return.
Or will this be the end of the middle? Act 2: The Downfall of Man.
Unfortunately, I'm not the Director. Don't know her, either; so there's no one to ask.
But. There is hope.
Fortunately, we're all unpaid extras. Can you feel it? Our parts may seem small. But we're there. Digitized. We're parts to the whole.
If we squint our eyes just enough, we can see us all onscreen. You're helping. We're helping. Social distancing. Donating to food banks. Supporting local businesses. Holding up our neighbors.
Americans are good people. Red/blue. Black/white. Young/old. Urban/rural.
It's time to hold hands. (Metaphorically at least.)
Come on, now. We got this.
It's not going to be easy. But it's not going to be D-Day, either.
We're all heroes today, if we want to be. We just need a gentle reminder. I know I do.
See you on the other side.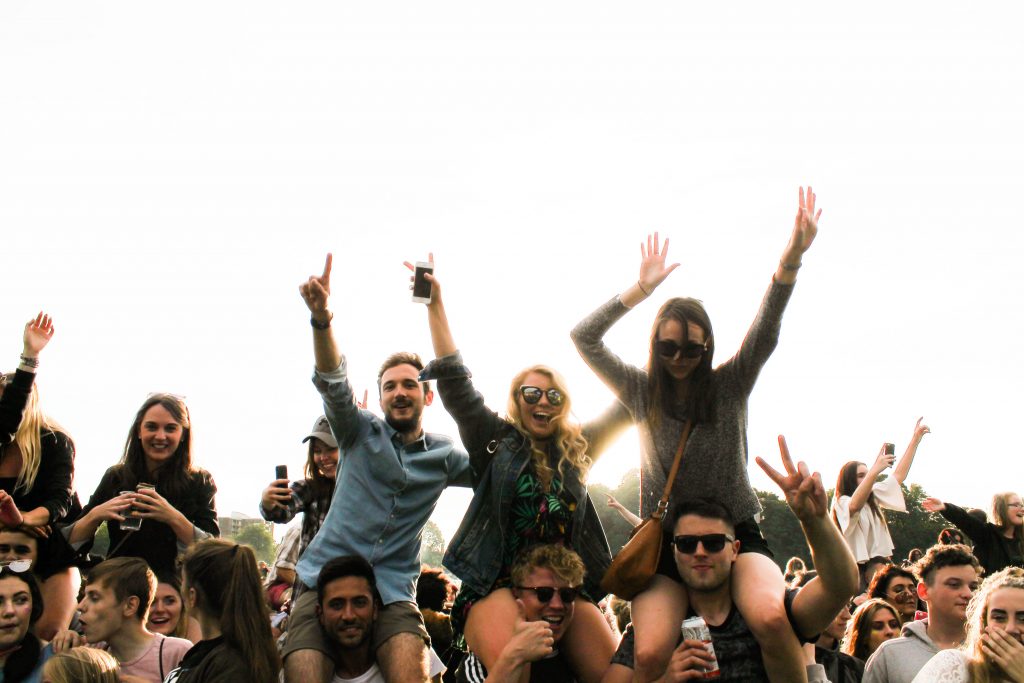 ---
Pin this post!