Media-sellers, side-hustlers, startup founders and real estate investors can receive 1:1 business coaching with Brian.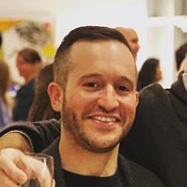 Brian has a lifetime of experience in sales, marketing, startups, side hustles and real estate and after much prodding has begun to offer coaching sessions for side-hustlers, founders, entrepreneurs, salespeople, and rental property investors.
A lifetime? Yep. Starting around 10 years old, Brian would buy cases of Snapple from the grocery store for about $10 and sell the individual bottles to golfers on the 9th tee at a local course for $2.50 each. (Shh… he snuck in through a hole in the fence!) At 15, he launched his own music magazine Sploosh and convinced Epic records to run paid ads in it. Read more about his "adult" career here.
If you're looking for a steady-hand to offer advice and perspective to help take your venture to the next level, consider a free, no-commitment consultation to see if you and Brian are a strong fit.
Should you enjoy our first, free session and feel that it was successful in helping you to advance your skills and ideas, schedule subsequent sessions as often or as infrequently as you like for a per-session price.
Plenty of gurus offer you their "business in a box" for a huge fee, and then put the onus on you to execute someone else's vision with little help after.
Many business coaches charge huge upfront commitments and hefty fees for regular calls whether you need them or not. With Brian, simply pay as you go whenever you need a helping hand. No retainers, recurring fees or upfront costs.
Why Brian? He's a pretty cool dude (his words, not mine). But seriously, read his short bio here and check out some detail around his skill-set here.
When it comes to sales, he's pioneered "The Soft Sell" technique. In startups and rental properties, his sweet spot is around helping very early-stage founders or investors take their business or investment from idea to income, keeping them organized, on track and motivated.
Not happy with your session? Brian will give you a full refund, no questions asked.
Interested in learning more? Just want to shoot the breeze?
Fill out this form: