Before we consider partnering on a project, let's try to determine whether or not we're a good fit.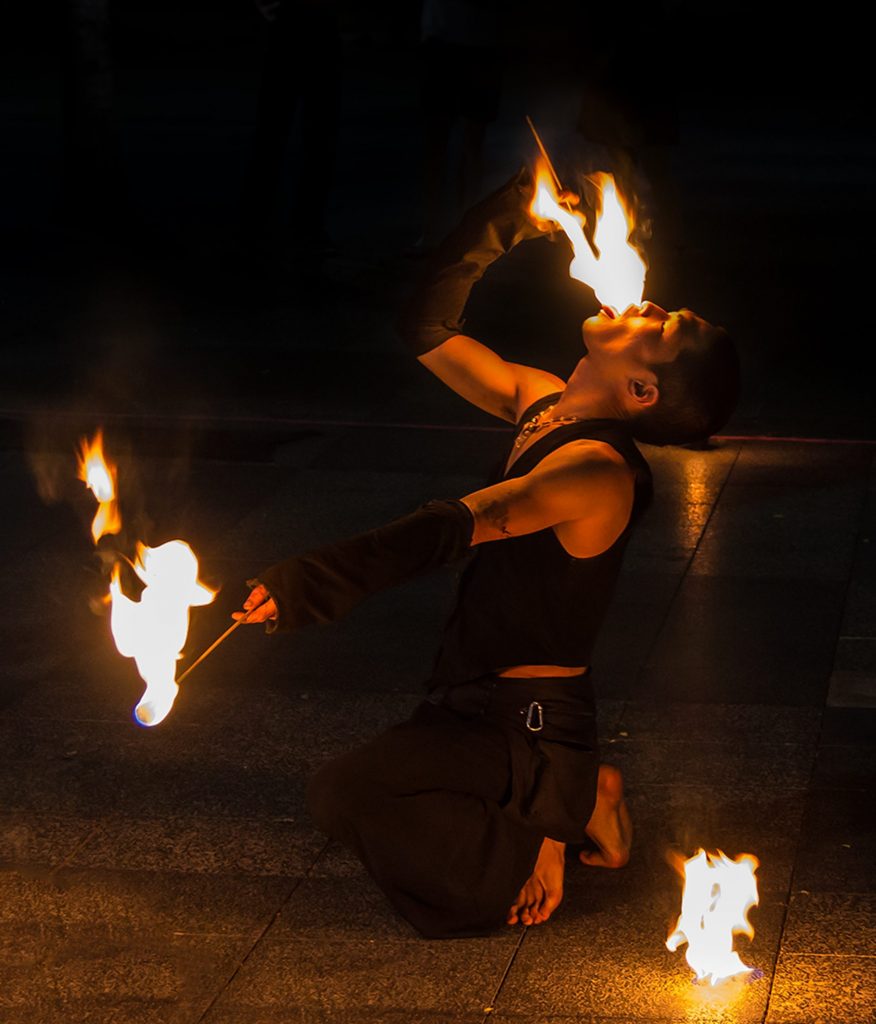 If you're here reading this, you possibly want to work together, and an introduction to my skills and experiences is a good place to start.
This is not meant to be a narrative recap of my Linkedin profile, but more of an editorialization of where I may be able to add value in a future partnership between us.
Summary
I am a 17-year ad sales, marketing and business development professional; four-time entrepreneur; in-the-trenches member of the spirits and hospitality world; rental property investor; NFT & blockchain bull; and hold a BA in journalism from Penn State.
I've also built multiple websites on WordPress and Shopify, run paid social campaigns through Facebook Ad Manager, and oversaw SEM programs through Google AdWords. I am versed in inbound earned media strategies and SEO through PR outreach, Pinterest, blogging, site and keyword optimization.
I am passionate about residential real estate investing, am an "alumnus" of the YFRP real estate investing course, and have four rental property units under my belt—two single-family homes in Detroit rented out to longterm tenants and a duplex in Vermont ski-country that will be rented on Airbnb after renovations are complete.
After interviewing a dozen agents and property managers and analyzing a ton of houses, I purchased my first distressed property long-distance, after only seeing it through photos and a video walkthrough. After executing a 4-month rehab, I began renting it out on November 1, 2020 to a tenant on government assistance (ensuring rental income regardless of tenant's employment status). Ask me about the good and bad points of this deal. There are both!
Throughout my career, I've sharpened my skills in the following areas:
Soft Skills
This is the foundational knowledge that I've learned through a decade and a half in established media brands, buzzy upstarts, and strategic side hustles.
Strategic Partnerships and Business Development
During my tenure as the director of BlackBook's restaurant and nightlife division, co-founder of UPlanMe, VP of sales and business development at Guest of a Guest, and founder of Pour My Party, I've learned how to identify brand synergies that lead to win-win scenarios to drive mutual revenue and success.
Networking
It's less the "skill" of being able to find value in meeting new people than it is the network I've built. Over 5000 Linkedin connections sounds like a #humblebrag, but it isn't met to be. There are smart, helpful, and connected people on that list, and while I certainly am not close with all of them, I'm often surprised as to how frequently my emails are returned. From CEOs to assistants, marketers to real estate agents, my network is eclectic to say the least.
Sales
The overwhelming majority of my sales experience has been in the ad sales world focusing on digital content sites, social media handles, and glossy print publications. Check out exactly where on Linkedin, but here's what I've learned to help drive revenue:
Complex sales processes
For better or worse, the programs that I sell are multifaceted complex projects that require the coordination of cross-functional internal teams including media strategists, branded content editors, video producers, photographers, creative directors, paid social managers, researchers, data analysts, taxonomists, and event producers.
The sales process on some of these programs can be a full year from pitch to execution.
Prospecting, outreach and follow-up
Through years of experience, I've learned that the delicate balance of being persistent without being annoying is the oil that keeps the sales machine running smooth. I'm a proud disciple of Thomas Freese's "Question-Based Selling" strategy and have proven time and time again that asking the right questions at the right time is the key to uncovering the information needed to advance the sales process.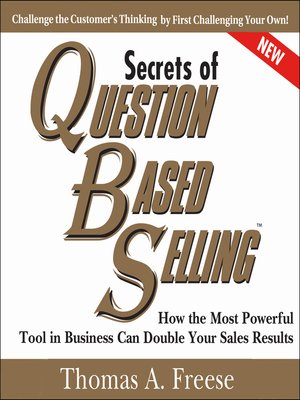 I've synthesized everything that I've learned throughout my career into what I lovingly refer to "The Soft Sell" process, which you can read about here.
Advertising and Marketing Specific
Industry-Specific Network
While I have already spoken at a high level of my networking, it's worth taking a moment to home in specifically on the ad industry. Over the course of 17 years in advertising, I've developed a critical network with marketers and agency folk from Fortune 500 brands whose products sit in your home right now to startups still in stealth-mode. I've worked across almost every brand category at one point or another with a significant focus on fashion, retail, and alcohol. I also spent over four years as the territory lead for all of New England.
Marketing Strategy
Conversion funnel analysis and development
Marketing isn't simply "Scream message. See results". Every customer takes a journey when making a purchase or taking an action that starts with awareness, proceeds to consideration, passes through intention, and concludes with conversion. I help partners identify these steps as they pertain to their business, help them to codify this structure and then put these pieces into practice.
Matching goals and KPIs with tactics
Each step along the customer journey correlates to a goal which is measured through a Key Performance Indicator. Different tactics including mediums (like print, TV, digital, social, podcasts), channels (like Facebook, Instagram, Google, Pinterest), and creatives (images, videos, GIFs, and audio clips) all serve a distinct purpose. I consult with partners to ensure that these pieces fit together properly to ensure the best chance for success.
Creative Strategy
I work with clients on their creative elements like layout, design, and copy to evoke an emotion, resonate with the target consumer and push those people further down the funnel.
NFT Strategy for Brands & Creators
NFTs are the shiny new object that so many brands want to dive right into without truly considering a strategy; they want the big PR splash just to say "they did it", when it's something that really needs to be thoughtful and intentional.
They most important thing to consider with an NFT project for your brand is how it will offer your fans utility and service. You want to add value and do something intrinsic to your brand DNA. If it doesn't feel organic to you and add value to fans and customers, don't do it!
Social Media Strategy
Organic posts on Instagram, Facebook, and Pinterest.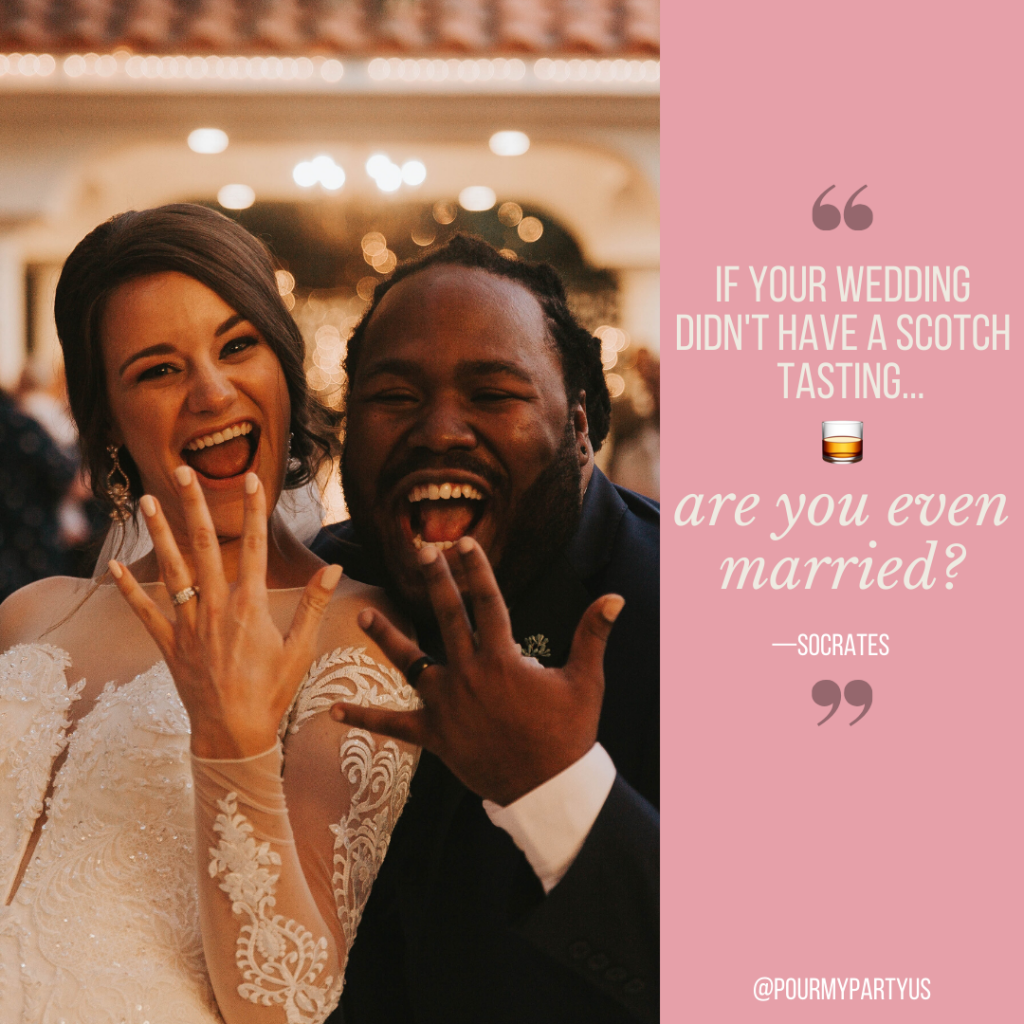 Fluent in creating organic (unpaid) posts on Facebook, Instagram and Pinterest that are optimized for reach and engagement. Not all hashtags are created equal, and there's a science to selecting the best ones to position a post for maximum exposure. Organic posts on Pinterest and Instagram, for example, require totally different tactics to be successful.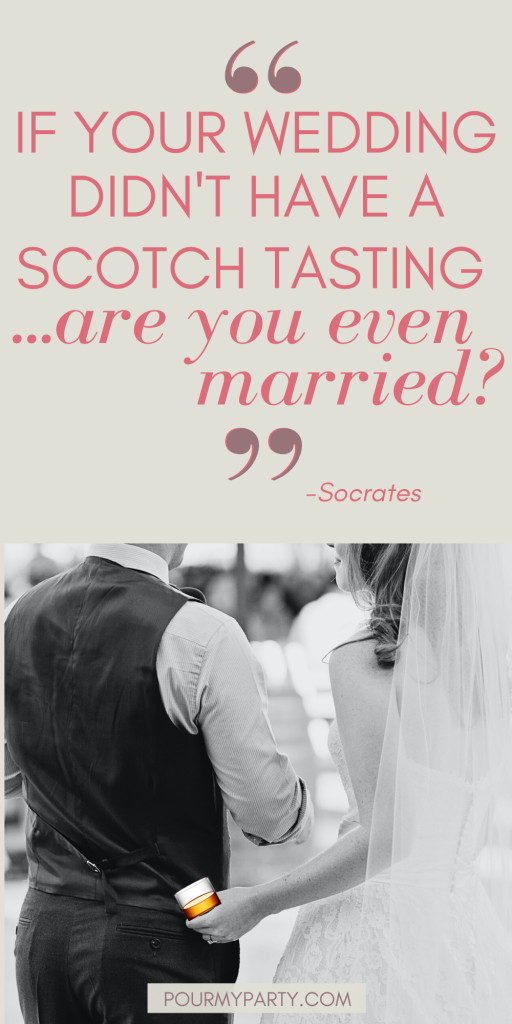 Paid Social via Facebook Business Manager
As much as a seasoned media vet hates to admit, mastering Facebook Business Manager is the single greatest skill you can learn to grow your business, outside of maybe being able to design your own website. While I am no professor of paid social, I do consider myself a qualified intermediate and have executed many successful campaigns on the platform. More importantly, I've built a network of savvy freelance pros to help pull these strings more proficiently than I could on my own.
Google Ads
Simple and straightforward, Google Ads can be a crucial piece of any media campaign. If you've made it this far, you likely already know that Google Ads enable you to buy the top results on a Google Search page. While I'd suggest mastering Facebook Business Manager first, this is the next place most brands and businesses should be. Very lower-funnel as by definition, people are "searching" with intent.
As with paid social via Facebook and Instagram, this can easily be someone's full-time job. I've built up a network of Google Ad experts who can help execute campaigns that I help to design more efficiently than one person could do on their own.
Events/PR
Event Production
I am an expert at budgeting and preparation, and I have worked with event planners almost every day at Hearst and through Pour My Party. I have produced multiple events and launch-parties throughout my career and know how to design something Instagrammable and on-budget.
Through my relationships in the spirits world and experience with Pour My Party, I've got a strong track-record for securing liquor sponsors for client events. I also know when an ambitious event warrants bringing in outside help, and I have many amazing contacts at-the-ready to assist when needed.
Press Outreach
The fact of the matter is that until your brand or business has done something notable enough for the press to contact you about coverage, it's extremely tough to break through here. Just because we might think that what we're doing is newsworthy, doesn't mean that it actually is worthwhile for publication
Yes, I do have a substantial network of writers, editors, and reporters, but the reality is that they have an audience to answer to, and they are not going to publish something unless it completely makes sense for their publication at that specific time.
As such, I typically suggest a slightly different tack when it comes to press outreach. Instead of positioning you as the story, try to position yourself as the expert.
With Pour My Party, for example, I built a startup small business that creates liquor tastings at weddings. When reaching out to wedding blogs, I'd position myself as a spirits expert who they could use as a source for quotes around liquor at weddings. When reaching out to small business/entrepreneur blogs, I'd position myself as an expert in the wedding and spirits space, etc.
It's not asking a reporter about what they can do for you, but rather it's about what you can do for them. (I think JFK said that…)
Web-Specific Skills
WordPress
Like proficiency in Excel or Word was twenty years ago, WordPress is critical software today. If I was an educational administrator, this would be a required class at both the high school and collegiate levels. Knowing how to build a basic website is an essential skill in today's digital world. If your business or personal brand doesn't have one, you are automatically behind anyone who does.
Contrary to popular opinion, one does not need to "know how to code" to build a passable website. I've built multiple sites on WordPress leveraging various designs, builders, templates and plugins including this one you're on right now.
Shopify
While less flexible and more expensive than WordPress, Shopify is the best in the business with regards to eCommerce. Their builder is intuitive, designs are modern, setup is minimal, and platform is ready to go out-of-the-box to process payments. If that wasn't enough, the launch of their own "Shop" app that aggregates everything available on it's platform gives you reach and exposure that may eventually be on par with Amazon.
I built my 2018 virtual vegan market, Gimme Dat Beat on Shopify and will likely use their platform for my next eComm site.
SEO
Experienced in connecting page titles, keywords, key phrases, meta tags, descriptions, slug creation, site mapping, and link structure to maximize SEO. I am also a believer in leveraging strategic Pinterest pins and links to drive free inbound traffic.
Constant Contact
Email is a critical piece in most businesses' digital marketing strategy. Useful for engaging first-time visitors to your site, or re-engaging past/lapsed customers, automated email software is often another crucial piece to the DIY marketing puzzle.
There are dozens of great options out there, and frankly your best bet is to just pick one and go with it. For many reasons, not least of which is ease-of-use, I chose Constant Contact for Pour My Party, and have experience in managing campaigns through their system
Tawk.To
In addition to email and contact-form communication, chatting with customers is also a key component for business websites. As with email providers, there are a ton of great options to add a chat window on your site.
Every customer is different, and while some may prefer to email, use a contact form, or pick up the phone, more and more are gravitating towards chat as their preferred mode of contact. As a small business owner, you naturally want to make it as easy as possible for your customers to connect, and you 100% should have chat capability on your site.
I like Tawk.To because, its freemium model works well and scales up as your small business grows into a world-dominant empire. Tawk.To doesn't charge a subscription fee until you start adding on multiple users or leverage their network of freelancers to respond to inquiries while you're away from the dashboard.
Real Estate Investing
As I steadily build up my empire, I've learned a lot on my road to four rental units and growing. I have experience in both long and short-term rentals and am an alum of the YFRP real estate investing course by Paula Pant.
I've also read a ton of books on the subject, with four of my favorites being published by the team at BiggerPockets.
Through my studies, I've learned how to analyze real estate markets as well as neighborhoods and properties within those markets. I've learned how to evaluate properties based on their potential to achieve a specific real estate goal (ie, cash-flow vs flip) and how to finance properties based on the individual property and the intended goal.
I've also spent a ton of time learning how to manage short-term rental properties, both on-site through a team of on-the-ground craftsman and cleaners, and online through a connected infrastructure of Airbnb, VRBO and our own direct-booking site, all managed through the OwnerRez booking platform with dynamic pricing through PriceLabs.
I won't get into too much more detail here, but please contact me if you're interested in discussing real estate investing, the Detroit or Vermont real estate markets in particular, or you can check out my Detroit investment company, Koality Holdings for more info.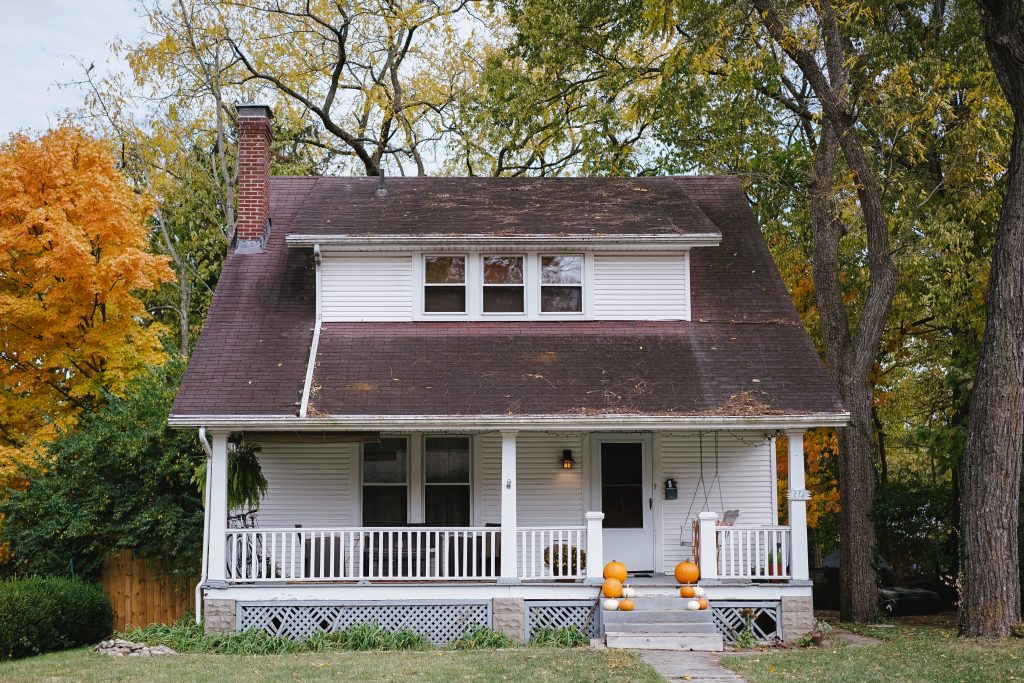 Conclusion
That's me in a nutshell. I am always interested in partnering, learning, and offering my assistance when and where I can.
Any questions at all, please don't hesitate to reach out.