Booze, Hospitality and Coronavirus: Using the Data to Drive More Revenue
In the world of alcohol, events, and hospitality, how can we make sense of new consumer habits during the coronavirus pandemic so that we can make smarter business decisions and drive more revenue? As the founder of Pour My Party, that's a question I am forced to ask myself all-day-everyday.
Consumer behavior continues to change as the pandemic evolves. As of Tuesday, April 7th, two states in the US have issued a stay-at-home order covering more than 311 million people.
So, what are all of us doing when we are not busy hoarding toilet paper?*
Well, 92% of us are not traveling, 83% of us are avoiding gatherings, and 78% of us are avoiding public places.
That's a massive disruption.
But fear not. There's hope in the data. By analyzing the evolving consumer behavior around alcoholic beverages, we can find patterns and make the most of a bad situation.
The goal of this article will be to identify ways for us to increase sales in active channels through new technologies and distribution methods. We'll also look to uncover new out-of-the box revenue streams that leverage existing products, services, and skills.
Much of what you'll read here is most relevant to small and medium-size distillers, wineries, and breweries, but we've also uncovered some insights that should pertain to event planners and bar/restaurant owners as well.
*Toilet Paper revenue is up 60% in the US YoY
Sources: Google Trends; US Bureau of Labor Statistics; Statista Consumer Market Outlook, March 2020; Gallup Data Brief, March 2020
---
It's All About the Millennials:
First, let's look broadly at the Millennial generation on their perceptions of brand communication during the COVID-19 outbreak.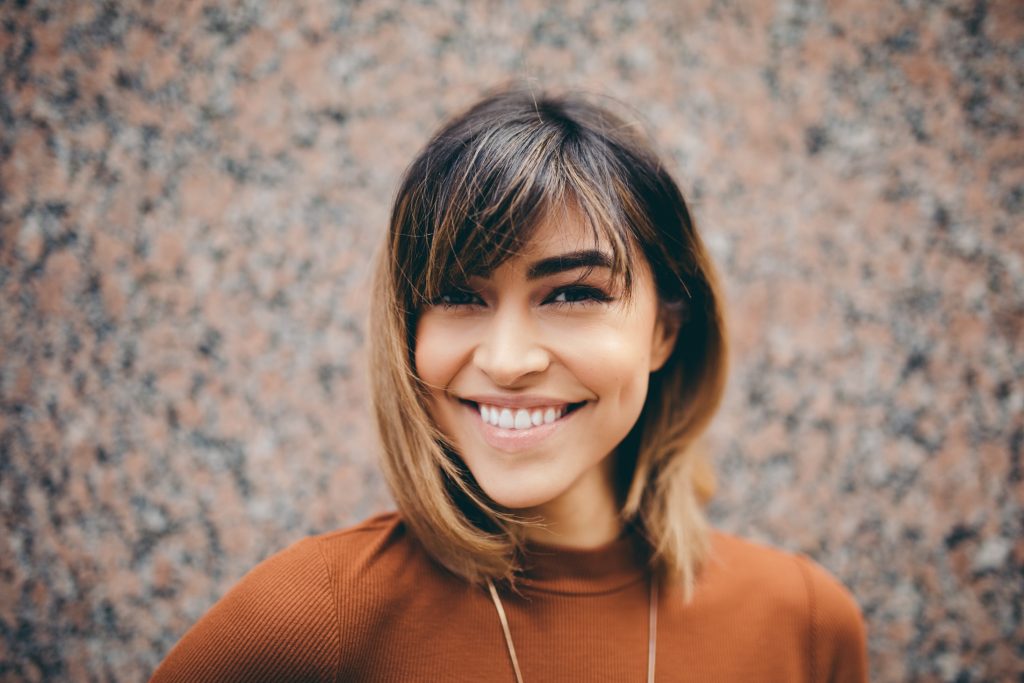 Why focus on Millennials? Well, because they're the second largest cohort in the US. behind only GenZ, and as the eldest GenZs are below the legal drinking age, their POV is less relevant to all of us in the context of this article.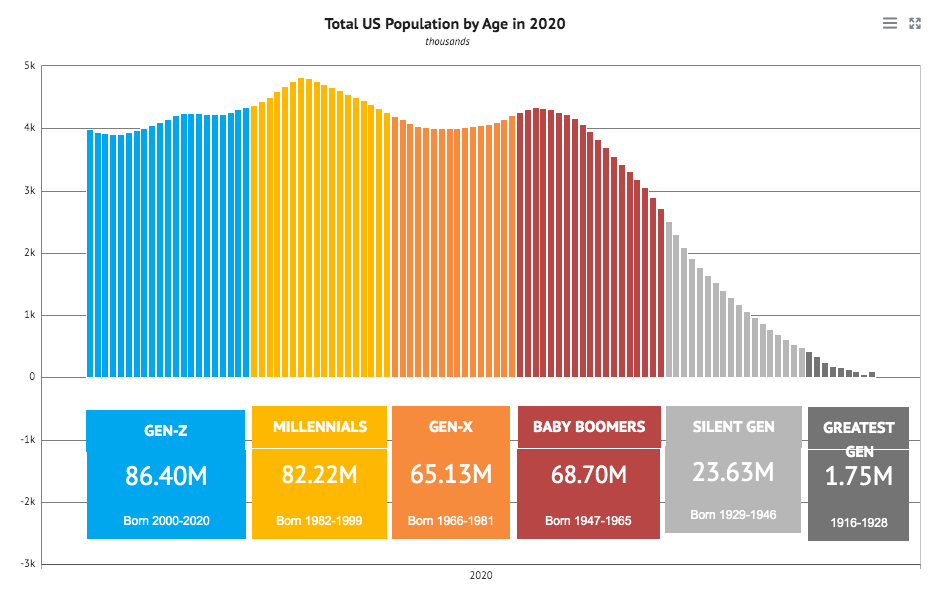 Okay, so… Millennials. They actually want brands like ours to step up their communication during the outbreak.
Almost half think brands should continue their communication efforts; 36% say brands should even communicate more than usual
Half believe brands should have a message about the outbreak instead of alluding to it or not speaking about it at all
But it's important for brands to be mindful of tone and messaging; 83% want to hear about brand initiatives that will help the current situation
One-quarter think brands have power as impactful as the government
Source: Online study Berlin Cameron and research firm Perksy conducted among 1,250+ millennials
KEY TAKEAWAYS: Keep up with your Instagram, Facebook, Twitter, Pinterest posts along with your email marketing, but be mindful of your content and tone. Don't ignore the outbreak, but mention it in a way that's organic to your business. If you're offering up products, services, or time to help out healthcare workers or other Americans in need, speak about it. If you've dedicated some of your production capacity to making hand sanitizer or are leveraging your design talents to make face-masks, Millennials want to hear about it.
---
Bar & Restaurant Orders to-go: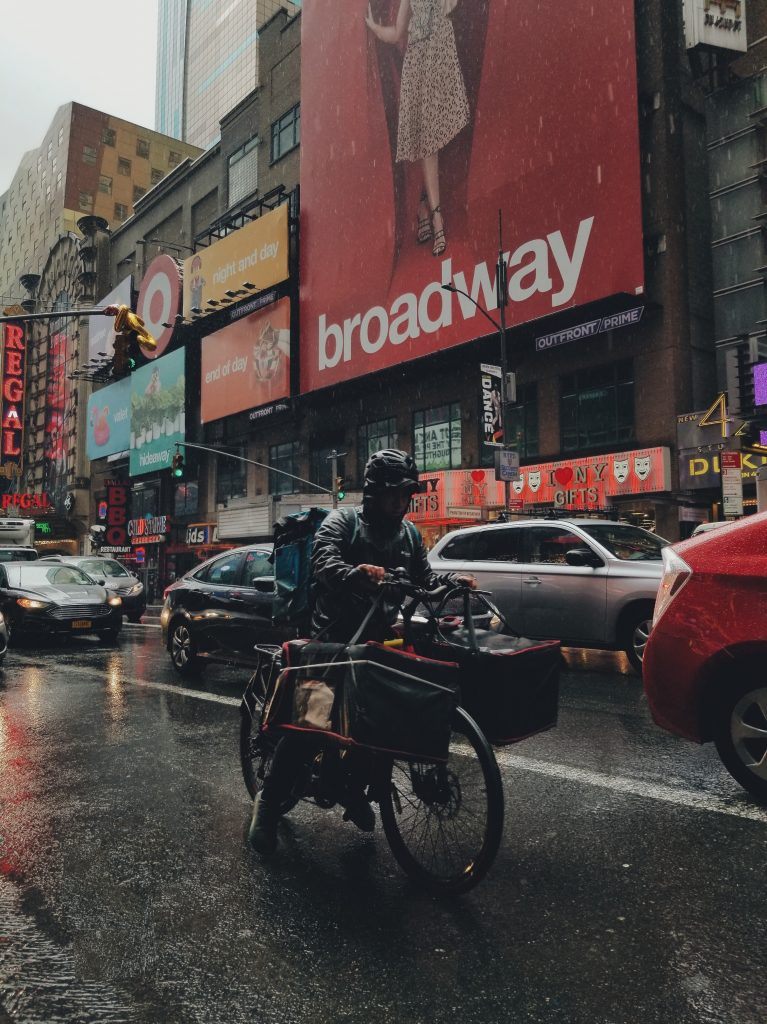 Americans continue to depend on restaurant-prepared food during the COVID-19 crisis; 51% grabbed takeout meals from local restaurants, and 15% had restaurant meals delivered by a service such as DoorDash or GrubHub.
Source: How the coronavirus crisis is changing grocery shopping, Supermarket News April 3, 2020
Texas, New York, New Hampshire, California, Nebraska, Colorado, Vermont and Kentucky have all temporarily eased restrictions allowing bars, restaurants, breweries, wineries, distilleries and "other establishments with appropriate license" to deliver alcohol to people's homes.
Source: These States Are Now Letting People Order Alcohol To-go. Travel + Leisure April 9, 2020
KEY TAKEAWAY:  More than half the country is ordering takeout and delivery from restaurants that in many states can now also deliver alcohol. Drive more revenue by reaching out to restaurants that carry your product to suggest they create pre-mixed cocktails featuring your spirit? Or perhaps they could pair your wine with a specific dish?
La Loba Cantina in Brooklyn leaned into the new, loosened alcohol delivery regulations in New York to create and develop the tongue-in-cheek "Panic Pouches", a double-dose mixed drink pack, and spread the word about them via an unpaid/organic Instagram feed post.
---
Groceries, but Make it Boozy: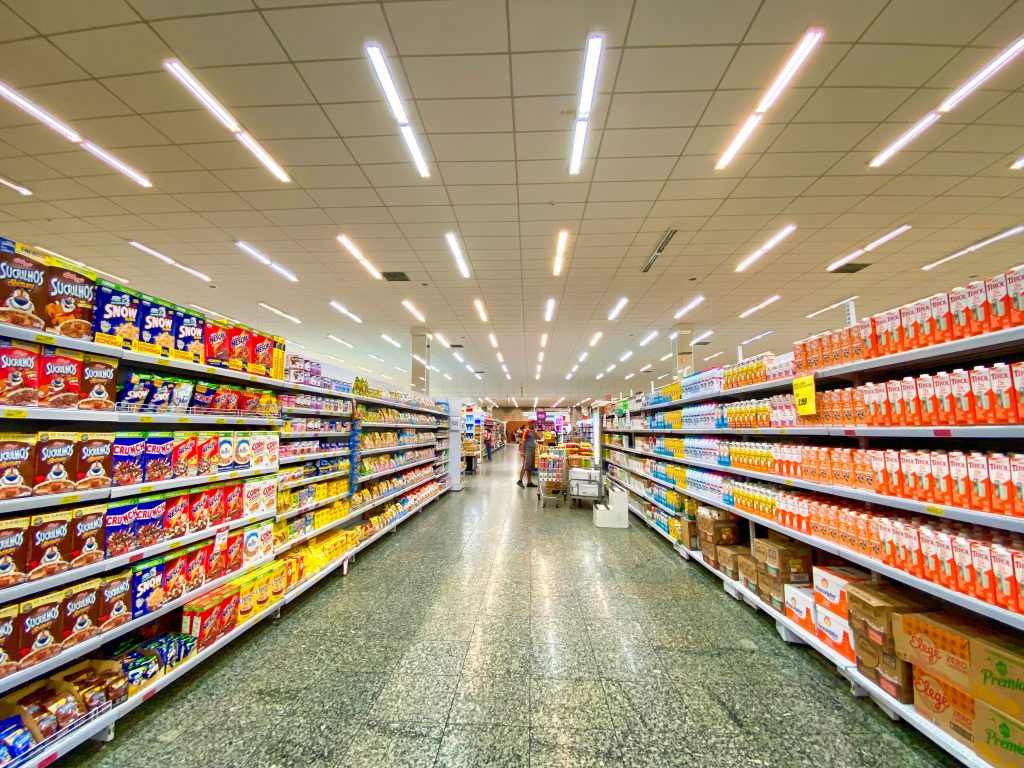 Americans are upping their purchases of supplies, with consumers spending an average of $178.44, according to LendingTree's survey of over 1,000 Americans. Nearly 2-in-3 (63%) of Americans have bought products to prepare for lifestyle changes amid the nationwide spread of COVID-19. Purchases range from food and alcohol to medication and cleaning products.
Source: Consumers spend average of nearly $180 on coronavirus-related shopping trips, Supermarket News March 18, 2020
KEY TAKEAWAYS: It's less effort for consumers to add booze to an existing grocery order than to actually make a dedicated liquor store purchase. Make sure that you're contacting your distributors to do what you can to get stocked in as many grocery stores as possible. Contact grocery stores directly, speak to their buyers and sell them on your product (maybe mention all of the great things you're doing to help your fellow Americans, hand sanitizer or otherwise).
Worried about exposing themselves to COVID-19 by going into stores, many grocery shoppers have opted to make food purchases online, either by increasing their use of online grocery delivery/pickup-service or trying it for the first time. "…it's likely that one of the lasting effects of this pandemic will be to accelerate the widespread adoption of online grocery," eMeals' [CEO Forrest] Collier noted.
Source: How the coronavirus crisis is changing grocery shopping, Supermarket News April 3, 2020
KEY TAKEAWAY: After you've gotten into the grocery stores, make sure that you're showing up on apps like Instacart.
---
It's not DiGiorno, It's Delivery:
As noted earlier with regards to bar and restaurant delivery, many states now allow distilleries, wineries, and breweries to delivery directly to customers. Check with your state government to ensure you're staying compliant with a three-tier-system that may be in place.) Put up signs by the road, and get on the 'Gram.
Here's an example of how Threes Brewing used a paid Instagram Stories post to explain their new COVID-sensitive "no-touch pickup", shipping and delivery with a clear CTA (call-to-action).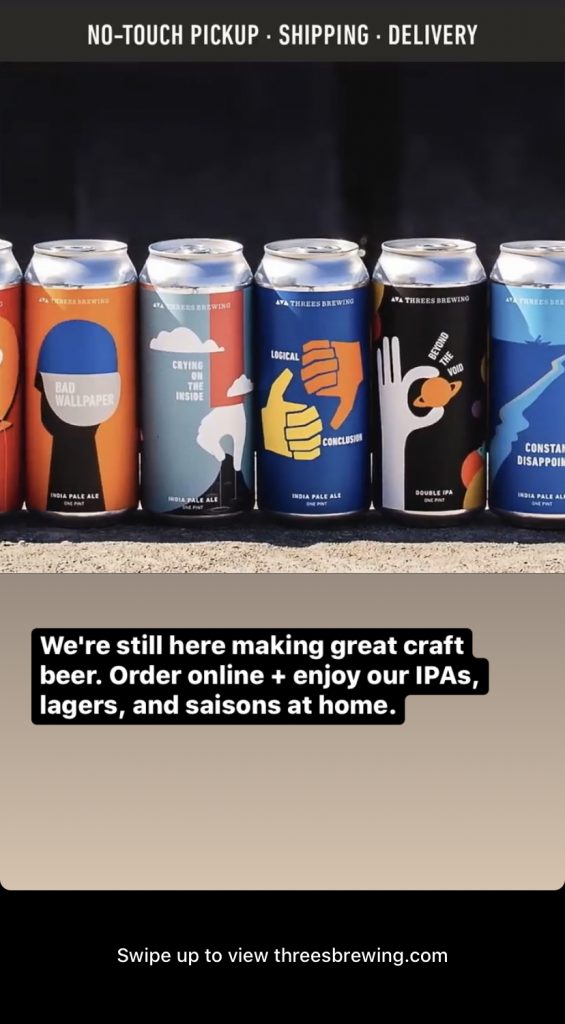 Haven't yet tried Facebook Business Manager to run paid social campaigns (on both Facebook and Instagram)? It's time to learn. Run a test for about $5/day.
Here's a great video to get you started:
Despite what we said earlier about prioritizing grocery stores first, alcohol delivery apps most certainly should not be ignored.
The average online alcohol and spirits orders are also up by 20%.
Source: Drinking, Social distancing and a boozedelivery-app boom, CNBC, March 27th, 2020
KEY TAKEAWAY:  A 20% increase in market-size is more significant than it sounds. Plus, if you're not yet on these apps like Drizly and Minibar, you're missing out on driving more revenue through this market altogether.
---
Virtual Happy Hours Keep Us Social: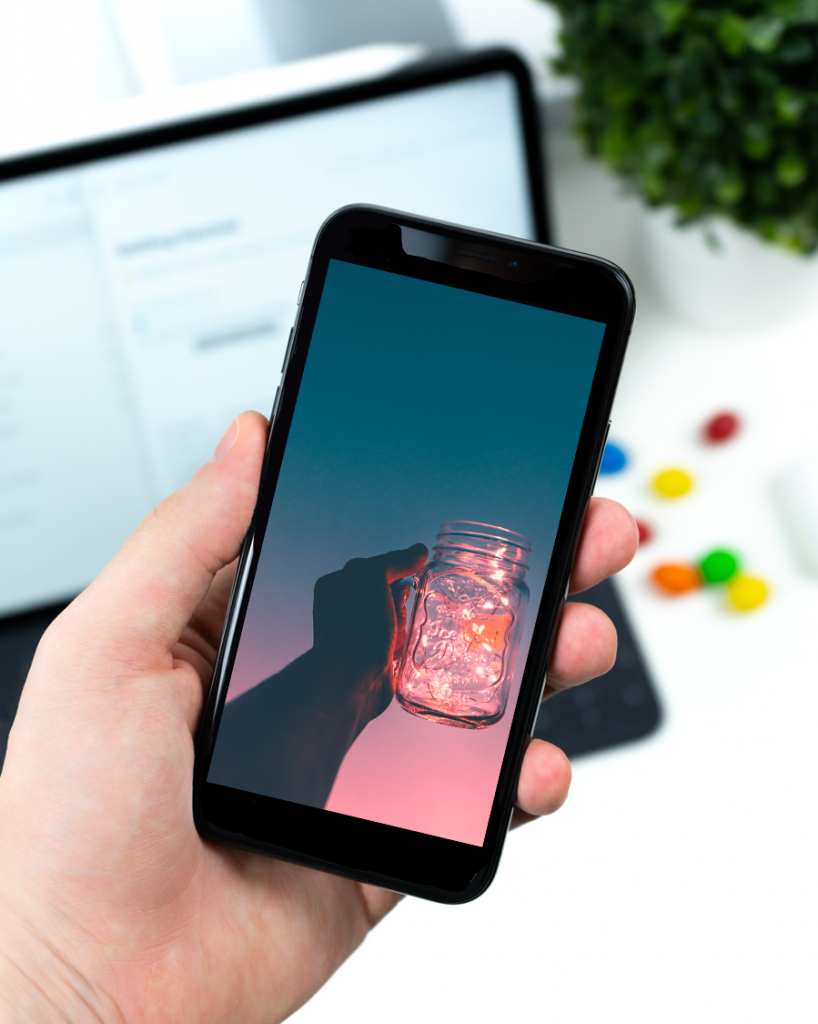 According to scheduling platform Doodle, there's been a nearly 3x increase in group meetings booked specifically for virtual happy hours and drinking events in March when compared to February.
"Social media posts show video chats from a select few to dozens, with fancy cocktails or just an unassuming can. Bars and restaurants, hard-hit by enforced closures and quarantined customers, are jumping on the bandwagon by offering cocktail packs for delivery to ease drinkers into the weekend."
A new word has arrived in the lexicon—Quarantini (n.): a generic moniker for any drink thrown together while in isolation.
Virtual happy hours are also being used as networking opportunities with LinkedIn followers or to help co-workers blow off steam.
Source: Drinking, Social distancing and a boozedelivery-app boom, CNBC, March 27th, 2020
Source: Virtual Happy Hours Fill the Social Gap in Stay-at-Home Era, Bloomberg, March 21, 2020
KEY TAKEAWAYS:  We've already discussed booze to-go in a broader sense, but here's a specific trend to lean into and drive more revenue with regards to your messaging on your signage and socials. Run an events planning company? Create "party-in-a-box" kits that can be sent in advance to partygoers to elevate these virtual events. Reach out to bars, restaurants, distilleries, wineries and breweries to co-create and cobrand extraspecial experiences.
---
Online and Off-Premise Sales Are Growing: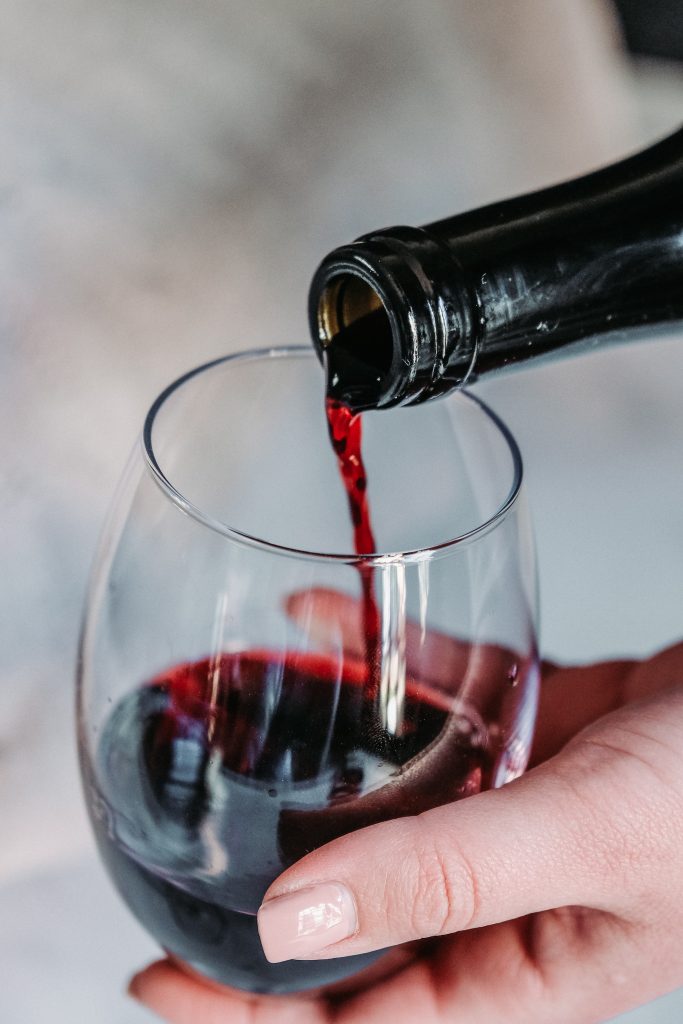 Online Wine Sales Are Soaring Amid Coronavirus Lockdown: 'A Month Bigger Than Christmas'.
Nielsen data researchers noted off-premise wine sales in the U.S. are up 27.6% across the board in the week ending on March 14 relative to the same week a year ago.
Nielsen noted that large pack sizes of wine (+53%) and canned wines (+95%) are performing particularly well, indicating that consumers are hoarding away wine to help them weather the storm.
Source: Online Wine Sales Are Soaring Amid Cornoavirus Lockdown: 'A Month Bigger Than Christmas', Forbes, March 25th 2020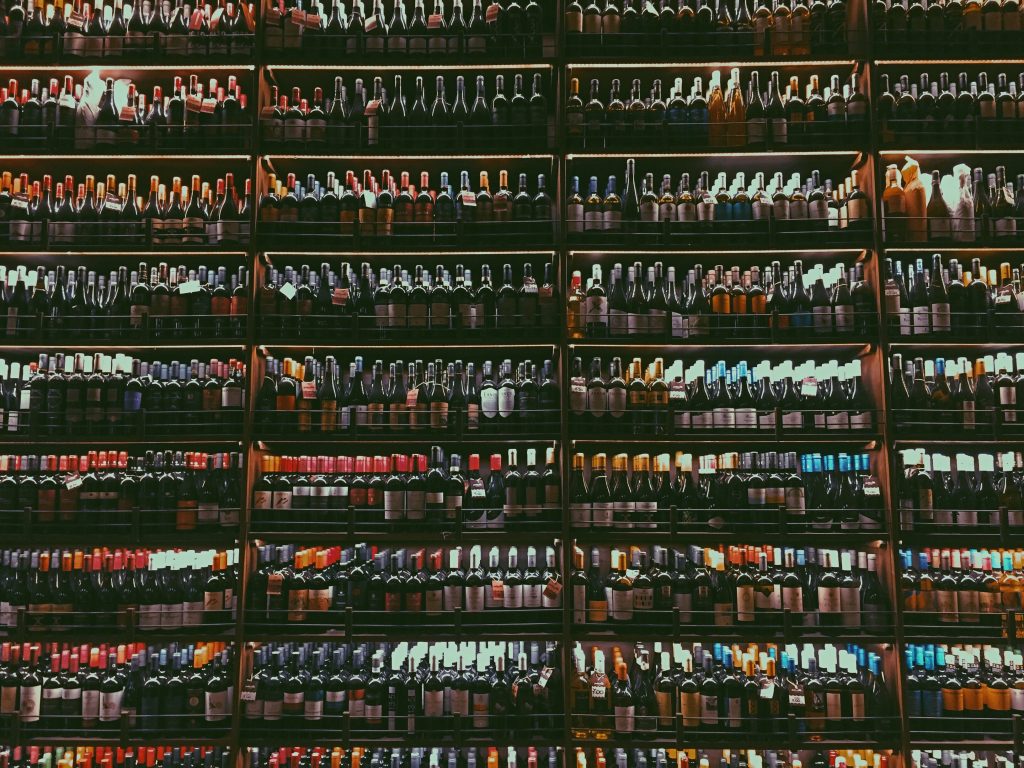 Neilsen Says Beverage Alcohol Retail Sales Are Booming During the Crisis
According to Nielsen's data, beverage alcohol retail (off-premise) sales "across the board" have been soaring. Total U.S. beverage alcohol retail sales in the week ending March 14, 2020, vs the same period in 2019, showed: wine up 27.6%, spirits up 26.4% and beer/flavored malt beverages/cider up 14%.
It appears consumers seek large packages for their wine and beer purchases. 3-liter boxed wines are up 53% over a year ago, canned wines were up 95% and the 24-pack beer category is up 24%, which Nielsen claims is "…aligning with the broader 'stocking up' that consumers are doing."
Source: Neilsen Says Beverage Alcohol Retail Sales Are Soaring During The Crisis, Forbes, March 25th, 2020
KEY TAKEAWAYS:  It's all about volume, quantity, and packaging. If you're not already offering 1.75L handles of your spirit, 24-packs of your beer or cider, or boxes of your wine; and your bottling/canning/packaging solution can accommodate at a fair cost, drive more revenue by making the move.
---
Pay Now, Redeem Later: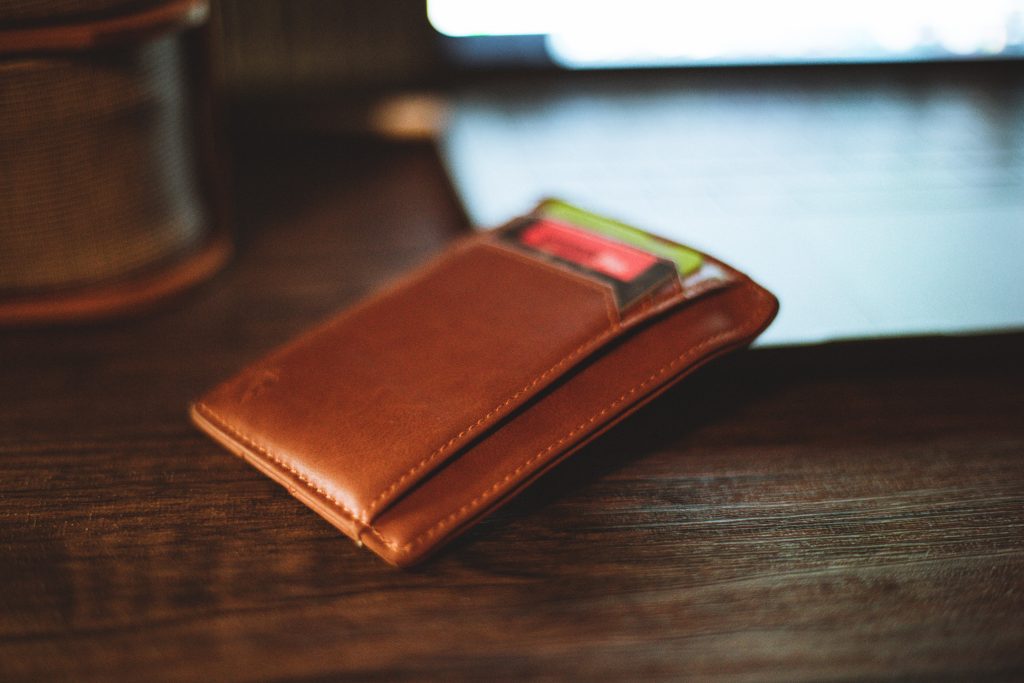 One thing that we have not yet discussed is the power of gift cards to drive more revenue. The original concept of gift cards is obvious—A straightforward way to enable Customer A to buy your product or service in advance for Customer B.
With that said, there is no reason why Customer A couldn't be both the buyer and the recipient of this gift card. This means that your customers could pay you today and redeem from you that product or service at a later time when social distancing is nothing more than an uncomfortable memory.
Solutions like GiftFly enable you set up a gift card campaign quickly and easily, and some payments processing software solutions like Square have this technology already included in their product suite. If you currently use Square for your payments processing, you can simply set this up through your account and generate a link that you can blast out to your email list and share on your socials.
Setup your Square Gift Cards in 15 minutes:
KEY TAKEAWAY: Gift cards drive more revenue today when you need it most. Couple this simple strategy with a discount or incentive like a 15 to 20% bonus on redemptions (ie, a $100 gift card buys you $120 worth of your product or service), and it can really make an impact. This is a no-brainer for your existing customer base. Send out an email blast to all of them, scream it from the hilltops on your socials and signage.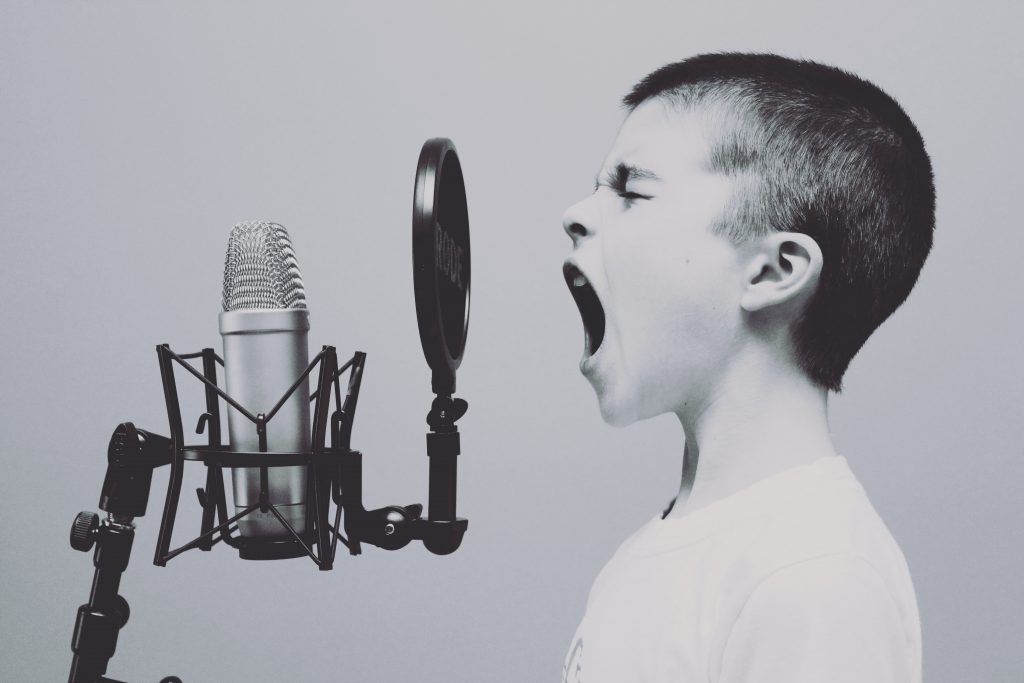 ---
Thinking Inside of the Box:
If everything discussed in this article so far can be thought of as ingredients, each one can work well on its own, sure, but when combined together as with "salt, fat, acid, and heat", we can get something that harmonizes in bold and memorable ways.
The whole is often better than the sum of its parts, as they say.
Take a look at Blue Hill at Stone Barns in Tarrytown, NY. Just like many bars and restaurants, they were clobbered by shelter-in-place, but unlike many establishments, Blue Hill had exclusive agreements with some farm-to-table providers for ingredients they didn't source on the surrounding property. While multiple hits to big corporate suppliers like Sysco can ding their share price, a cease-and-desist of the Blue Hill dining room sends potentially crippling waves through a tight-knit supply chain.
Quickly, they formed a plan to honor their producer commitments, drive more revenue, and far more importantly, keep on as many employees as possible.
Their strategy featured:
A creatively branded product, "The Restaurant" to-go box that helped it to stand out
A charitable extension "resourcED" box (that each feed 10 hospital workers) encourages good will and tugs the heartstrings of amazing press outlets
Effective social media use through daily program updates via Instagram
Creative embrace of technology in repurposing their Tock table reservation software to handle box reservations
Pickup-friendly packaging and low-touch interaction
Source: Michelin-Star Restaurants Are Still Finding Ways to Make Us Feel Grateful, Esquire, March 30, 2020
Source: "We're Good in Mayhem": Why—And How—The Coronavirus Outbreak Has the World's Chefs Springing Into Action, Vanity Fair, March 30, 2020
---
Conclusion:
We're in a new era in the world of spirits, events, and hospitality, and we have no clear picture of when it will end.
Even as stay-at-home mandates begin to ease, we can't expect everything to simply go back to normal right away. More likely we'll see a slow and steady return to large gatherings at restaurants, bars, weddings and events.
In the meantime, we need to lean into what's now working or at least what has a strong shot at success. We can make a difference in our bottom-lines and drive more revenue, but only if we try.
While only time will tell as to how the solutions noted here will pan out, I often argue that in business and life, we should be perpetually stacking the deck in our favor.
If a tool or tactic exists and doesn't require a massive time or financial commitment upfront, it's worth a try. Every small business is different (no duh!), and what works for you maybe the exact opposite of what works for another. Try everything (within reason) at least once.
As the old adage goes, "When life hands you a pandemic, make cocktails."
Stay strong, stay proud, stay spirited. Brighter days are ahead. We got this!
Cheers!
---
PS: As I am on a temporary COVID-induced hiatus from my work at Pour My Party producing spirits tastings at weddings and special events, I am currently offering free 30-minute consultations with small businesses like yours to help navigate this crazy new reality. Schedule 30 minutes directly on my calendar here. You may be skeptical, so please don't hesitate to email me with any questions.
PPS:  Massive thank you to Chris Shoolis and Emma Chapman of Hearst who curated all of this powerful data, pulled the initial insights, and also inspired this article.
PPPS: If you've tried all of the above and your still having issues making ends meet, I also wrote an article on how to make money during the pandemic, which you can check out here.
---
Pin this article on Pinterest: